Do you have a product development project that is in need of a tune up to get it running smoothly? Try out our Checklist for assessing your need for a project tune up by clicking >>>> Tune Up Checklist.

Do you need to assess a product in development for status or to perform due diligence on it?
Do you have a product development project that is in need of a good project plan,
a good specification or quality staffing?
If the answer any of these questions is yes, then I can help you. I specialize in troubleshooting and fixing such project challenges.

I have 35 years consulting experience in project management and product development engineering.

My experience enables me to easily solve both technical and project management challenges. I also have reviewed the current status of a large number of systems development approaches or electronic designs.
High Tech Project Solution Services
o Project Level

Help with a new High Tech project plan or staffing
Troubleshooting High Tech Projects that aren't working well
Conducting system and Product Level Engineering Reviews, including due diligence
o Circuit Level

Producing design Reviews of Electronic-Based Designs
Troubleshooting Critical Problems in Electronic/Electromechanical Circuits
Analyzing Electronic Circuits for functionality and manufacturability via Spice Simulation
Reviewing System Level FPGA Design Structure for efficacy
o Expert Witness

Generating White Paper Reviews on Electronic Products or Components



---

Check out our free resources that provide you with information to improve your product development projects.
---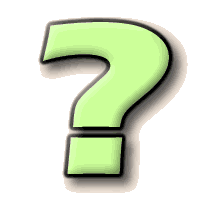 Need Answers to Technical or Project Questions? Learn more about our Free, Low Cost, and Fixed Fee Services

Click here to learn more